Fitness im Voshövel
Trainieren Sie in modernem Ambieten
Ganzheitlich wohlfühlen – dazu gehören auch körperliche Fitness und Beweglichkeit. In unserem neuen Fitnessraum setzen wir auf hochwertige Fintnessgeräte der Marken NOHrD und Artzt, kombiniert mit ansprechendem Design und die nötige Technik.
Freuen Sie sich auf folgende Geräte: WaterRower, Sprintbok, Bike, WaterGrinder, WallBars, Swing, TriaTrainer, WeightBench, DumbBells, Wall Compact, Eau-Me Board, HedgeHock, WonderWall u.v.m.
NOHrD
With attention to detail
The NOHrD & WaterRower brands are established names in the sports and fitness industry. As a manufacturer with its own factory and headquarters in Nordhorn, first-class sports equipment is created, combining functionality, design and high-quality craftsmanship. In addition, special emphasis is placed on responsible construction during production. The solid wood comes from renewable resources in Germany and the USA and is processed completely, there is no waste.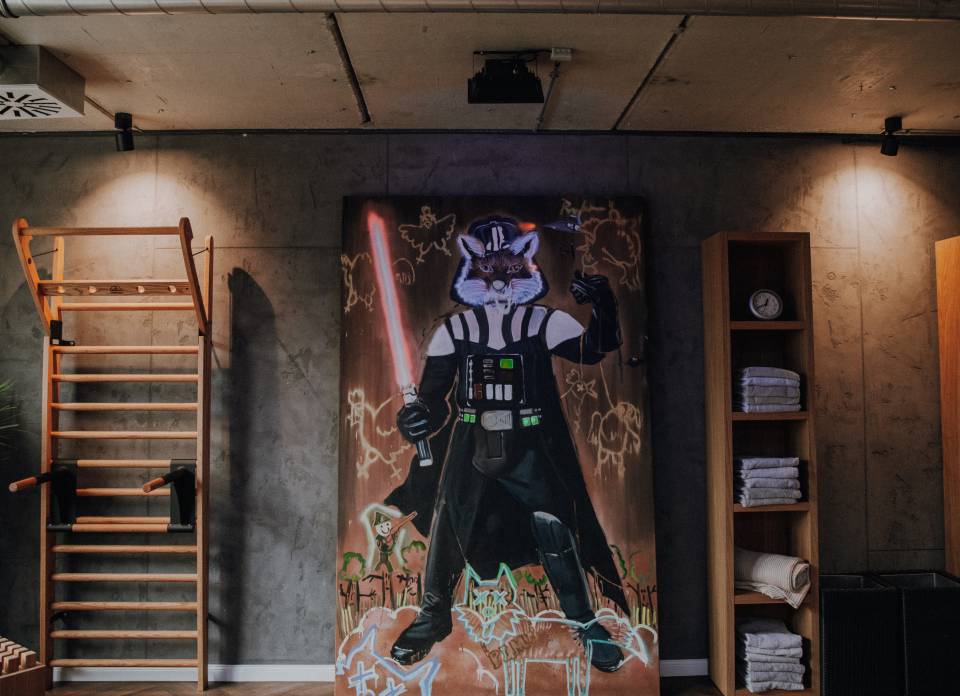 Artzt
Sportgeräte die begeistern
Bewegung ist wichtig und hält Körper und Geist fit und gesund. Dafür stehen die funktionellen Fitness-Tools der Marke Ludwig Artzt aus dem Westerwald. Es wird großen Wert auf Qualität, sportwissenschaftlich belegte Effizienz sowie Spaß bei der Bewegung gelegt. Denn nur wer Spaß hat, bleibt dauerhaft motiviert, sich zu bewegen. Das vielseitige Sortiment richtet sich gleichermaßen an Profis wie Breitensportler und zeichnet sich durch die qualitativ hochwertige Verarbeitung aus, die zum großen Teil aus Deutschland stammt.