Our Voshövel-culinary
In the morning we invite you to walk through our livecooking breakfast buffet where you'll find home made products in our own organic bakery and discover our tasty vital dishes at thelight lunch in the garden house. In the evening, choose between an exciting kitchen concept in the Pop-Up Restaurant, rustic & regional dishes in the Wirtschaft or an elegant menu in the Lindenstube.
We offer a classic lunch in our rustic restaurant "Wirtschaft" from Friday to Sunday from 12:30 pm to 4:30 pm. We are also happy to serve you coffee and home made cakes at these times.
Breakfast buffet with organic bakery
For the perfect start to the day
What could be better than to start with a relaxed and
balanced breakfast
. In the morning, stroll through our new, 150 m²
breakfast buffet with its own organic bakery
.
A highlight is the 5 meter long live cooking counter, where our kitchen team will provide you with fresh egg dishes and other delicacies in the morning.
In addition to various fresh food areas, we are especially looking forward to the connection to the new glass organic bakery from where the smell of freshly baked bread, rolls and croissants drifts into our buffet in the morning.
The buffet is connected to the new pop-up restaurant areas (Schenune and Gartenhaus) and to the two new outdoor areas, Schlemmergarten and Biergarten, which were completely redesigned in the course of the renovation. So nothing stands in the way of a nice breakfast in the garden.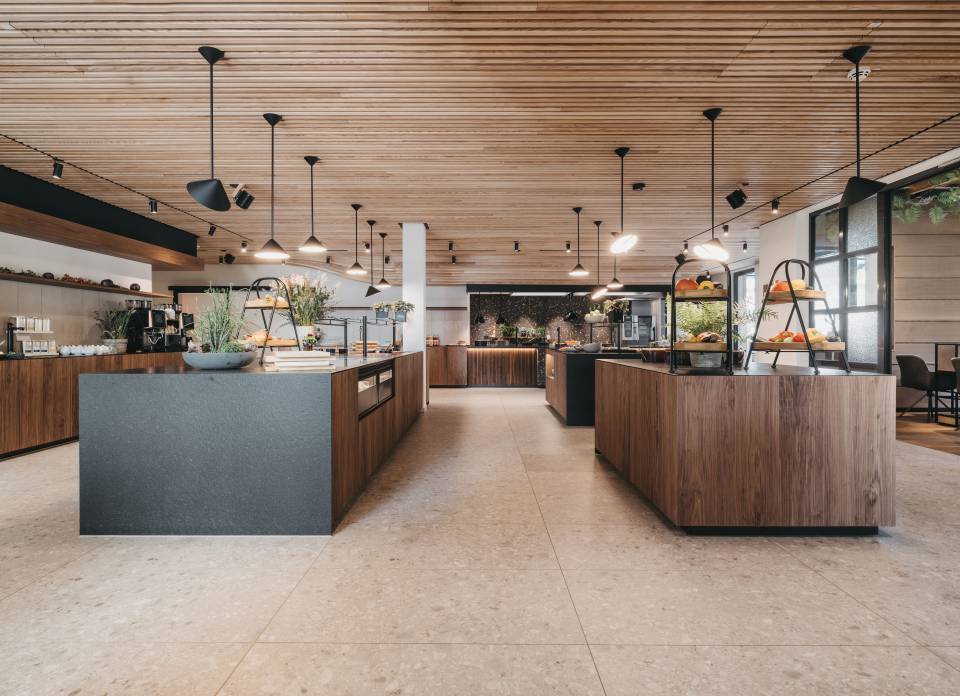 Light Lunch
with bathrobe in the Gartenhaus
Enjoy alternating delicious vital dishes in the form of salads, soups, cold & warm bowls, various cakes as well as fresh breads from our own organic bakery.
The Light Lunch takes place in the Garden House, here you can eat as much of the offer in small portions until you are satiated.
In addition to the meals, coffee and tea specialties as well as Grander water and juices are also included.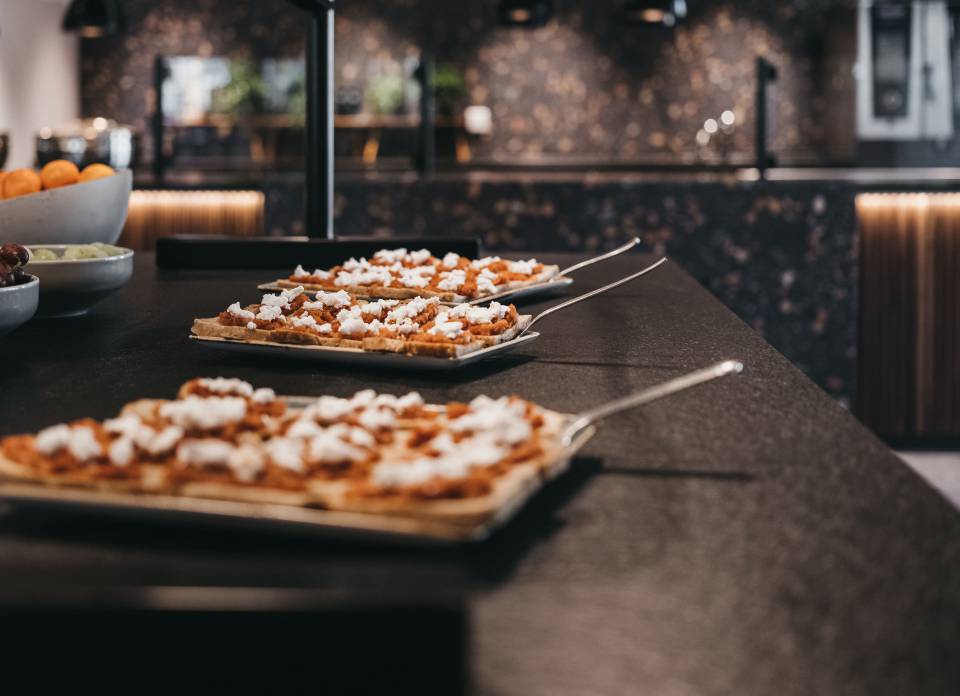 Organic bakery behind glass
Traditional and high-quality
In addition to freshly prepared traditional organic breads in the morning, noon and evening, 6 different rich organic breads and croissants are baked for breakfast.
The offer will also be aligned with the current theme of our restaurants in the evening.
Our focus is on a small but very high-quality selection, which can be supplemented at any time with new ideas and seasonal aspects.
The ingredients are selected by master baker Stefan Lewe based on selected quality guidelines. We only use organic certified ingredients.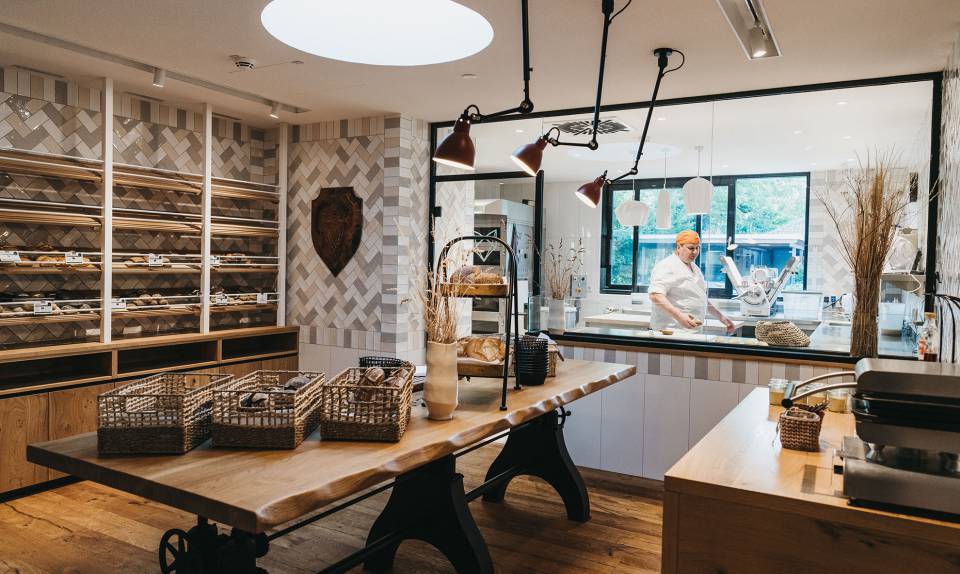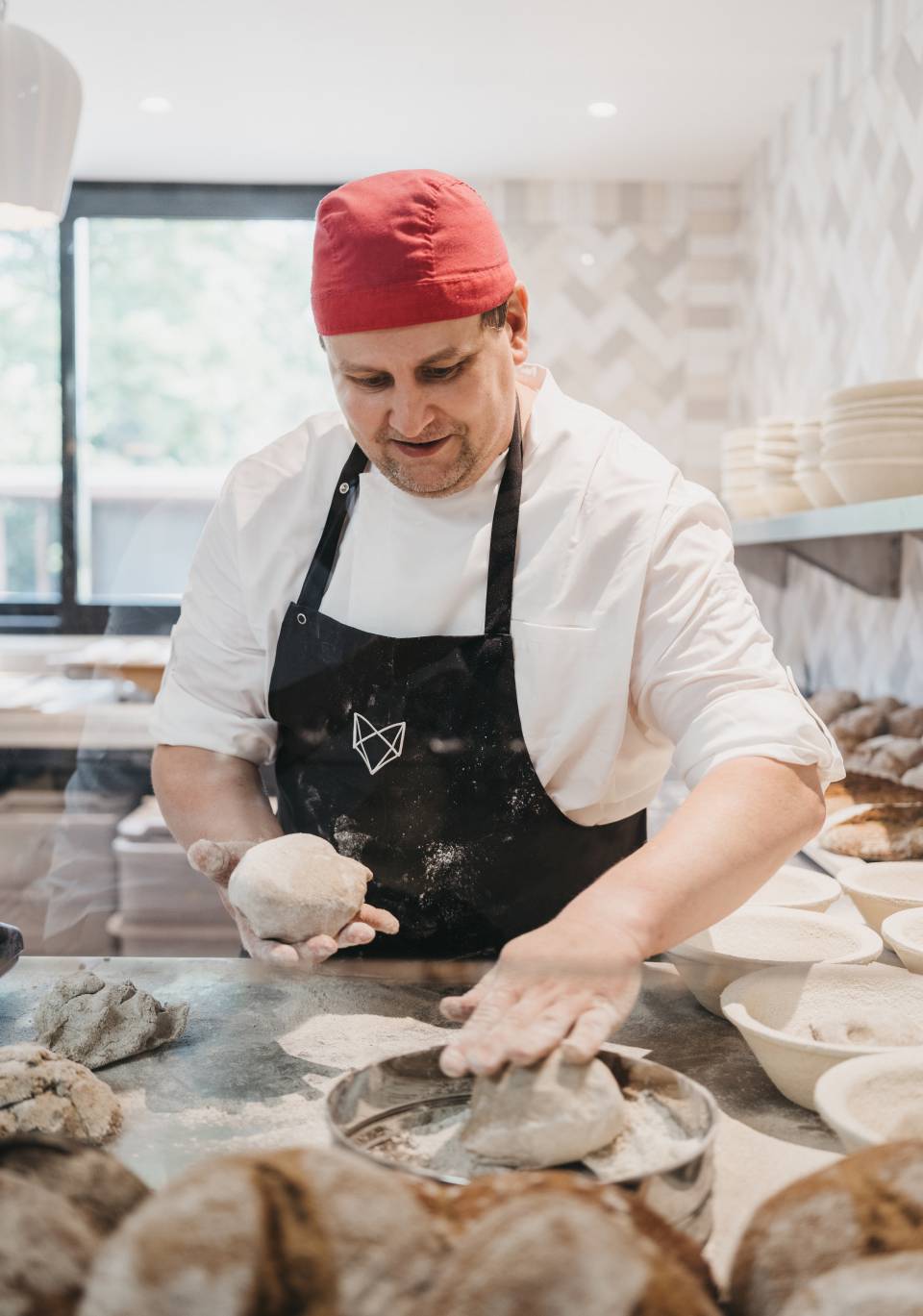 Evening culinary
Every evening it's time to immerse yourself in a new world of pleasure.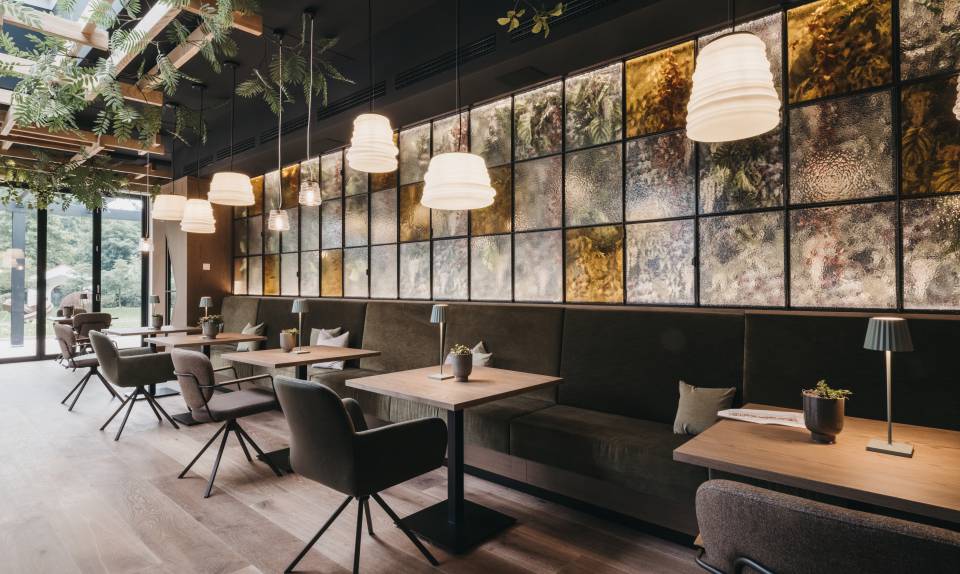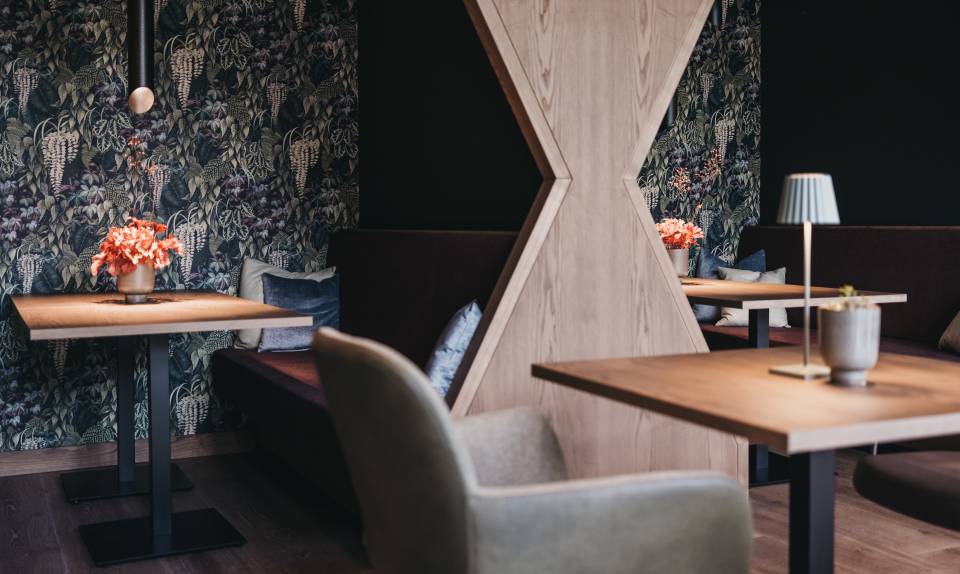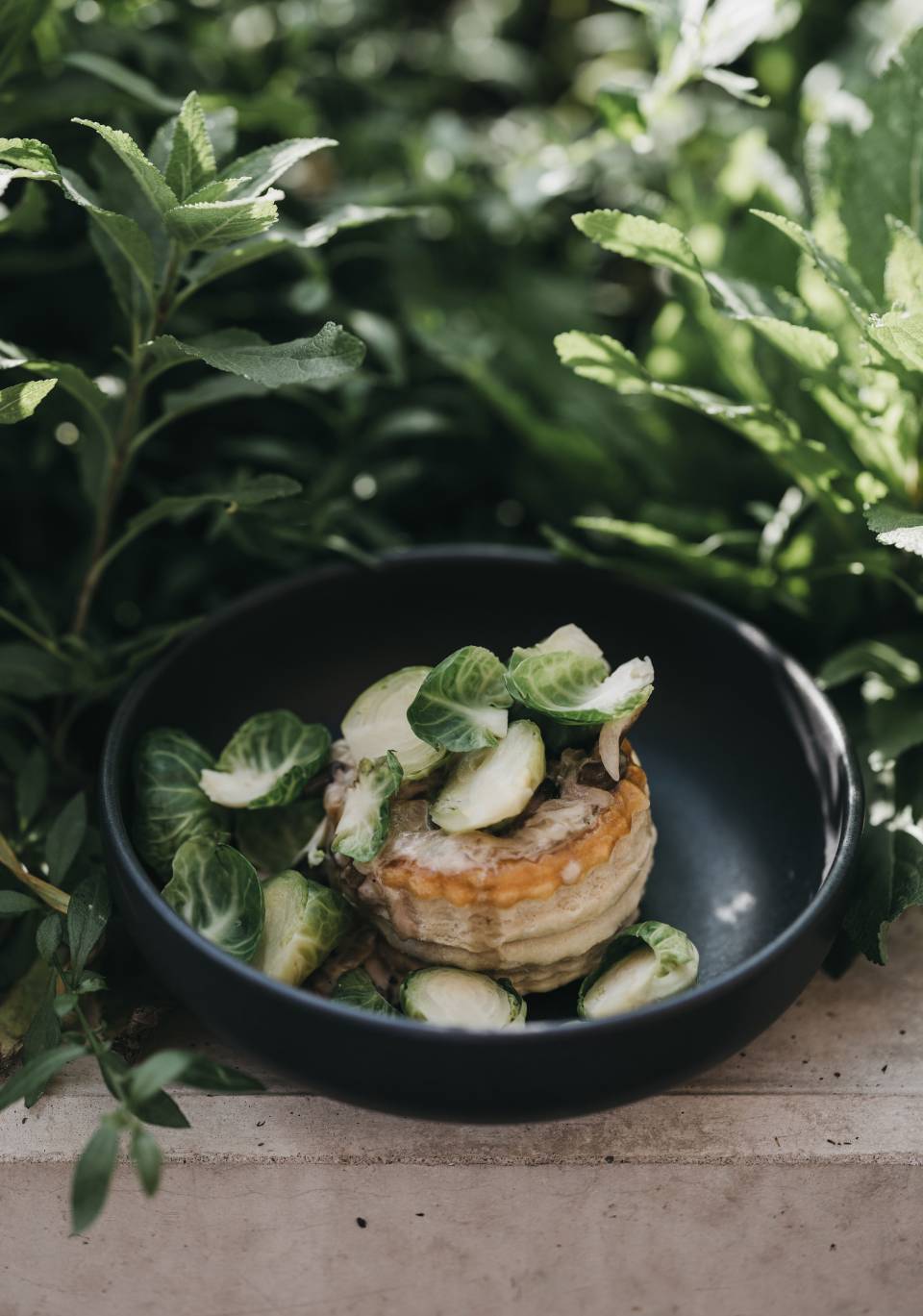 Pop-Up Restaurant
A culinary experience for your stay!

Centerpiece of the vacation culinary experience. Located in the beautiful garden house and new barn. We will delight you here with changing themes and offer choices in all courses. The variety and composition of the menus is refined and has our usual high quality.
Currently, you will enjoy an exciting journey through the culinary arts of Asia and America with our Food Market theme.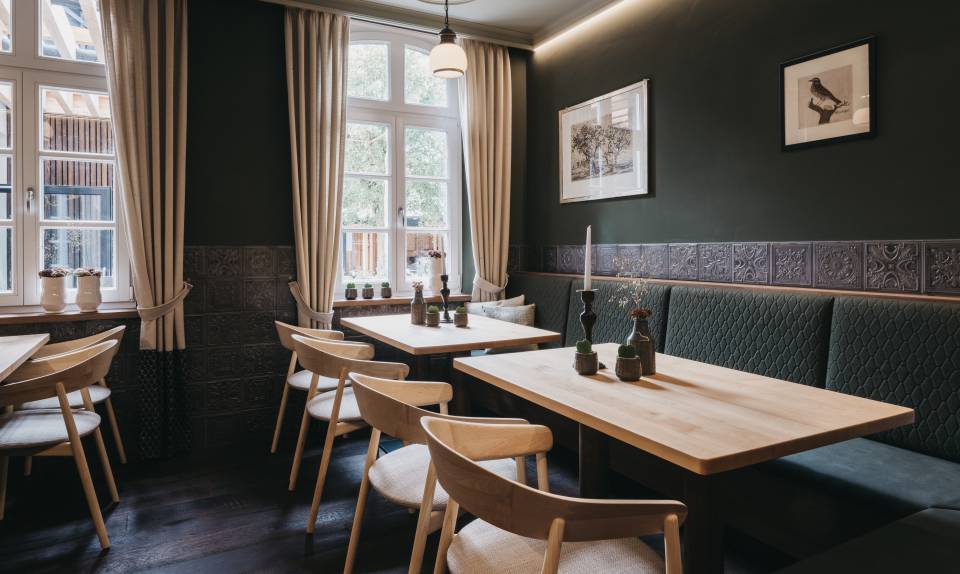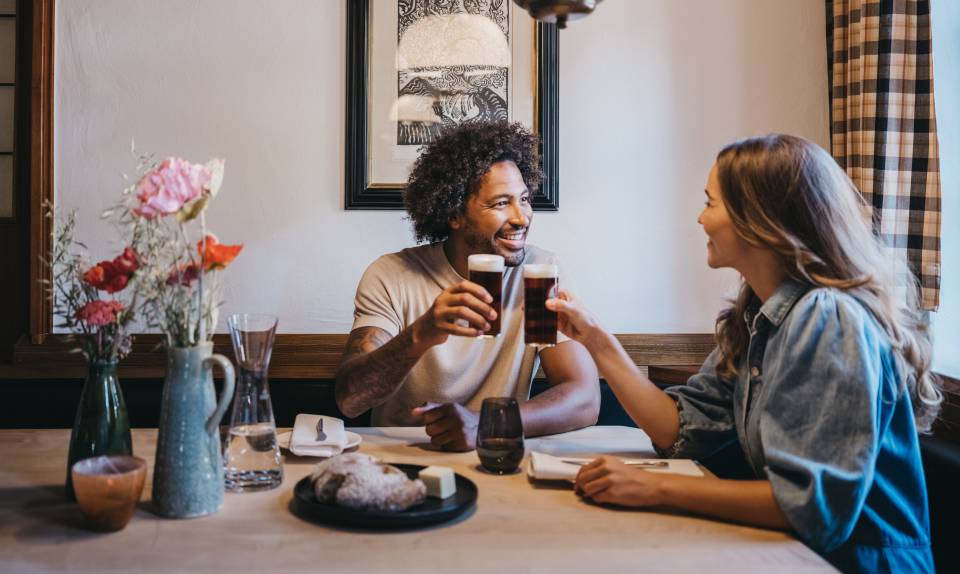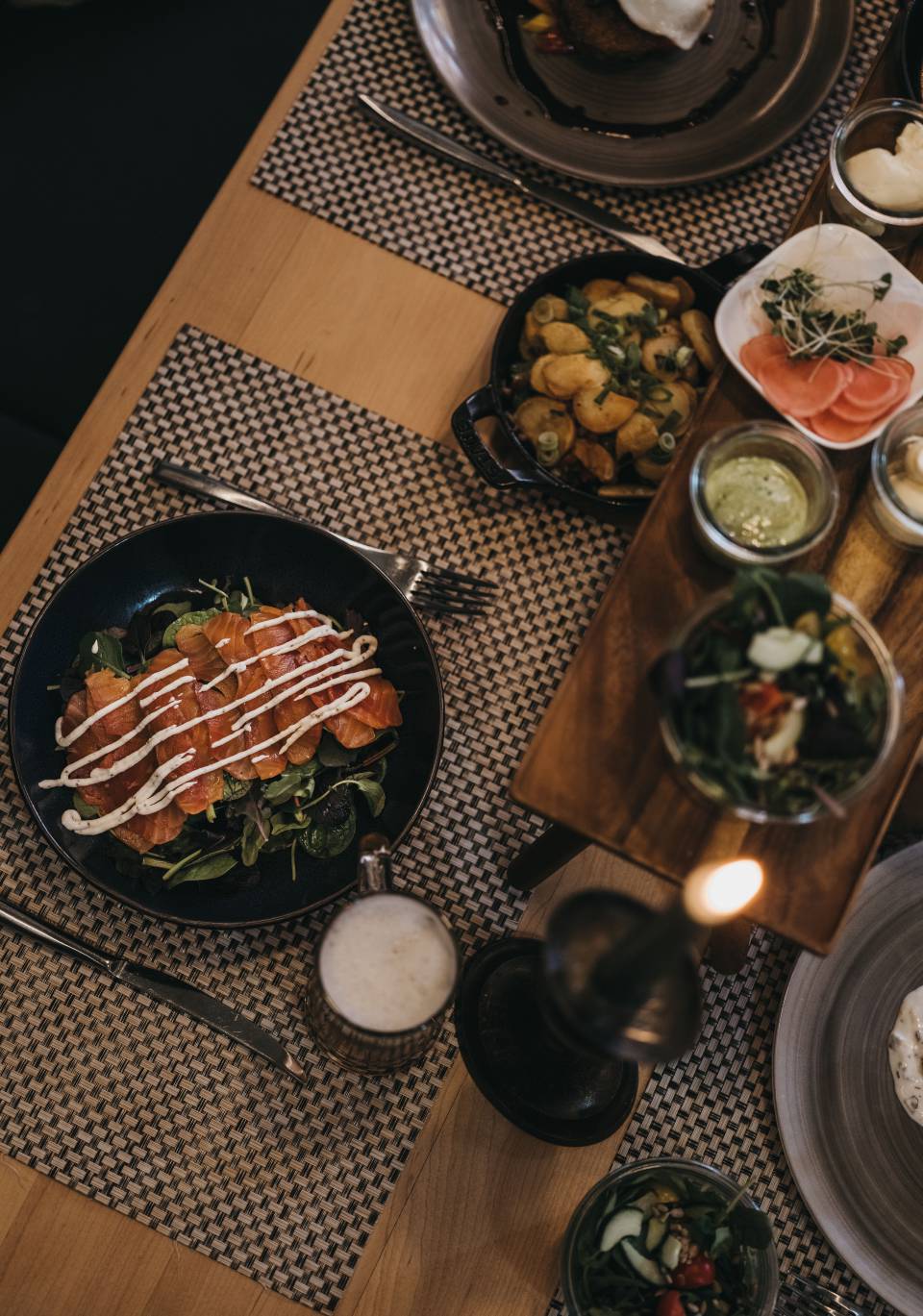 Wirtschaft
Down-to-earth & delicious

The name Wirtschaft, or more precisely Weiberwirtschaft, comes from the early beginnings of the Voshövel restaurant in the years 1872-1900.
At that time, only women and girls worked in the kitchen and service to cater to the guests passing through. Organizational talent, diligence and quality brought the self-confident women at the Voshövel great recognition..
We would like to remind you of the beginnings of our gastronomy with the name, the menu and the lightness.
Delicious, Lower Rhine dishes in a cozy atmosphere with a small à la carte selection. A nice change, back to the origin of the Landhotel.
Lindenstube
"For gourmets"
A special restaurant for discerning gourmets. Creatively composed in 4, 6 and 8 course menus.
Elegant atmosphere, optionally with corresponding wine accompaniment.
A large room with high ceilings, wooden beams and rustic cosiness.
For a wedding day, an elegant evening or simply to explore the depth of Voshövel cuisine.
The Lindenstube has 40 seats. Please reserve your table in good time.

Lindenstube menu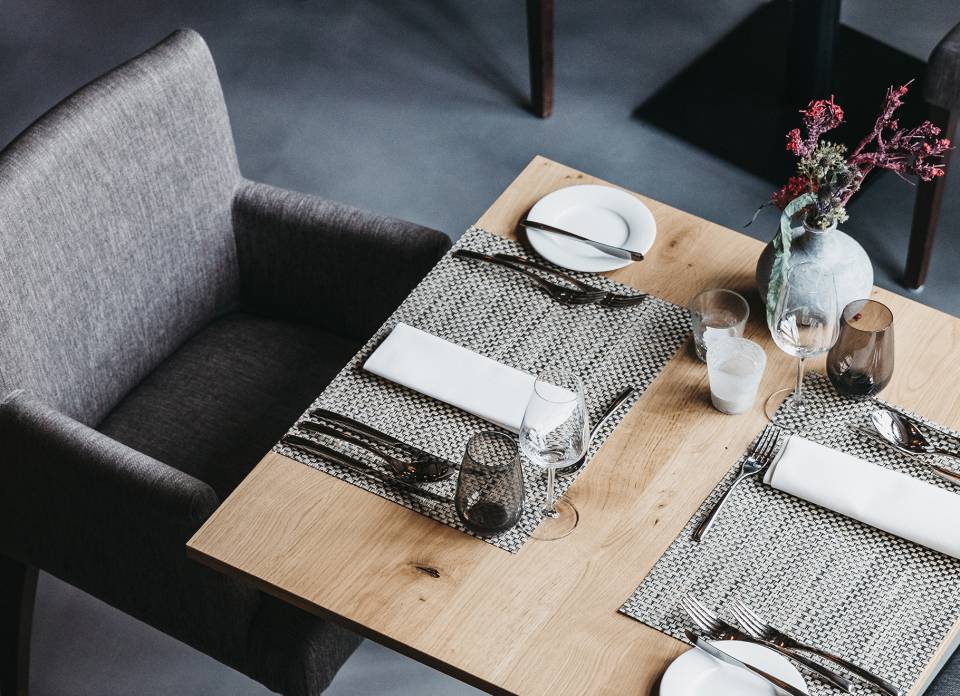 Your way to the restaurant table
From booking to dinner.
Procedure for hotel guests at dinner
Seven days before your arrival you will receive an email in which you can make your restaurant choice.
The Pop-Up and the Wirtschaft are included in your culinary package, you can add the Lindenstube at a special price.
If you haven't made a selection, you'll dine in the evening at the Pop-Up restaurant or in the Wirtschaft.

Bookings for à la carte guests
There are 10 seats available daily for à la carte guests in each of the 3 restaurants.
For the Pop-Up Restaurant we charge a fixed price of 49,00€ // for the Lindenstube 75,00€ (4-course) and 99,00€ (6-course)
In the Wirtschaft you choose from a small à la carte selection
A lunch menu is offered in our Wirtschaft from Fri-Sun from 12:30 p.m. to 4:30 p.m.
The breakfast world is also open to a limited extent for external guests, at a price of 39,00€ including coffee specialties, juices and baked goods from our own organic bakery.
We accept reservations by phone at +49 (0)2856 91400 or by e-mail at post@landhotel.de.
Please note that advance reservation is necessary. We look forward to seeing you!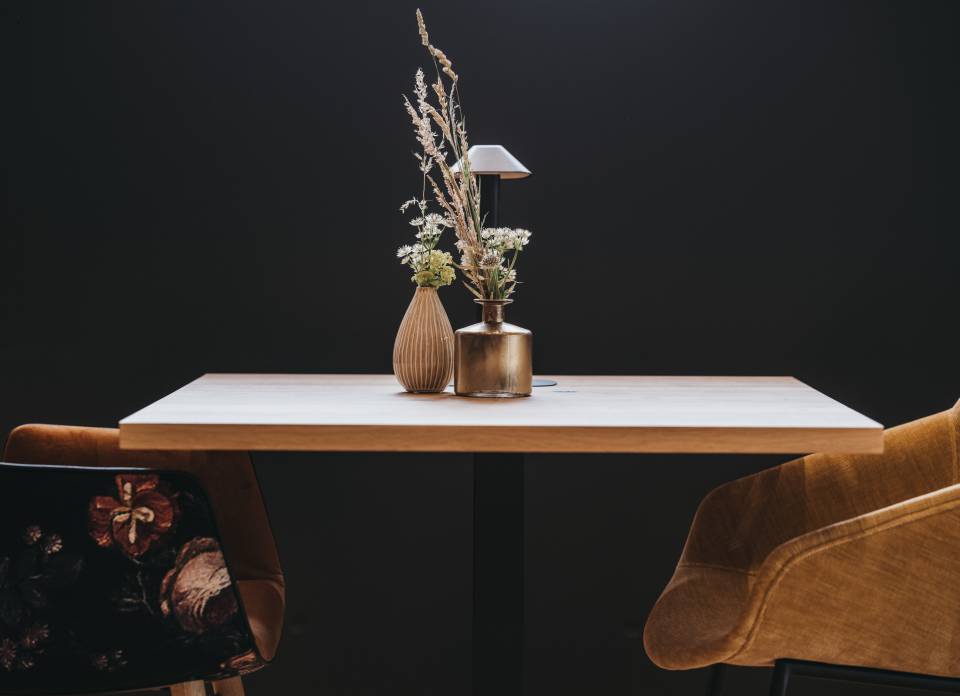 Pop-Up area: Scheune