"I love the variety"
Interview with our head chef Christian Penzhorn
Christian has been our head chef at Voshövel since the beginning of 2019. In the interview he talks about his kitchen style, his education and his attitude towards culinary trends.
Christian, how did you get into cooking in the first place? What do you love about it?
At the beginning it was my wish to train as a hotel manager in my hometown Poznan. At that time, however, there was no company with us that had a corresponding offer. So, for better or worse, the only thing left for me to do was training as a chef :)
After a short time, however, I realized that it was exactly my thing and I got involved with it with passion. I learned the trade in a very good training company and took part in many cooking competitions. I've always liked that no two days are the same, I love the variety.. I can also live out my creativity. And being creative doesn't always mean that you no longer have to recognize the products, sometimes even conservative basic dishes made from high-quality ingredients are just the thing.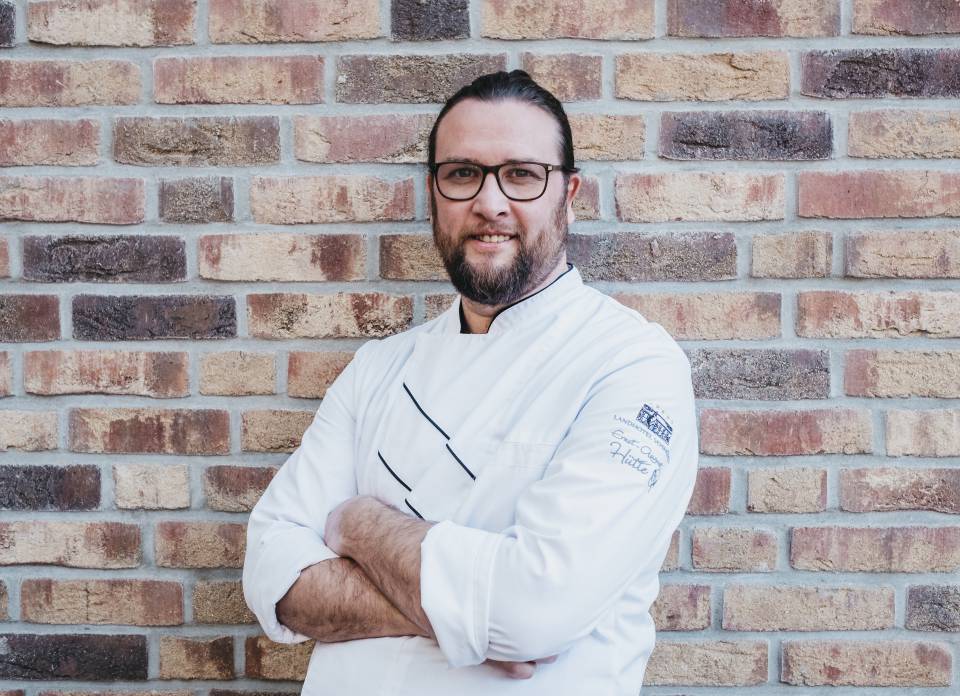 Christian Penzhorn
What influenced you as a chef in the past, what does it do today?
Magazines, books and social networks influence me. Today it's sustainability and regionality. Of course, we also work with what we can get from the area. There are also many pleasure trips with friends and family. There is always something new to discover on the culinary atlas. That brings inspiration and is also usually very tasty.
What products does the Lower Rhine or perhaps even Schermbeck and the surrounding area offer? What does regionality mean to you?
We work with a buffalo farmer from Bocholt who supplies us with mozzarella, burrata and hard cheese. We use a cress and herb gardener who grows the plants for us specifically for our needs, right here in Wesel. Salmon trout come from the Bergisches Land. Sussland pig from the Sauerland. Regionality means cohesion - we work together on and with our region. Of course, it also means getting into the car with your boys and exploring the neighborhood. Not only fish and meat, but also unique roots, one of the world's best asparagus or mushrooms will open up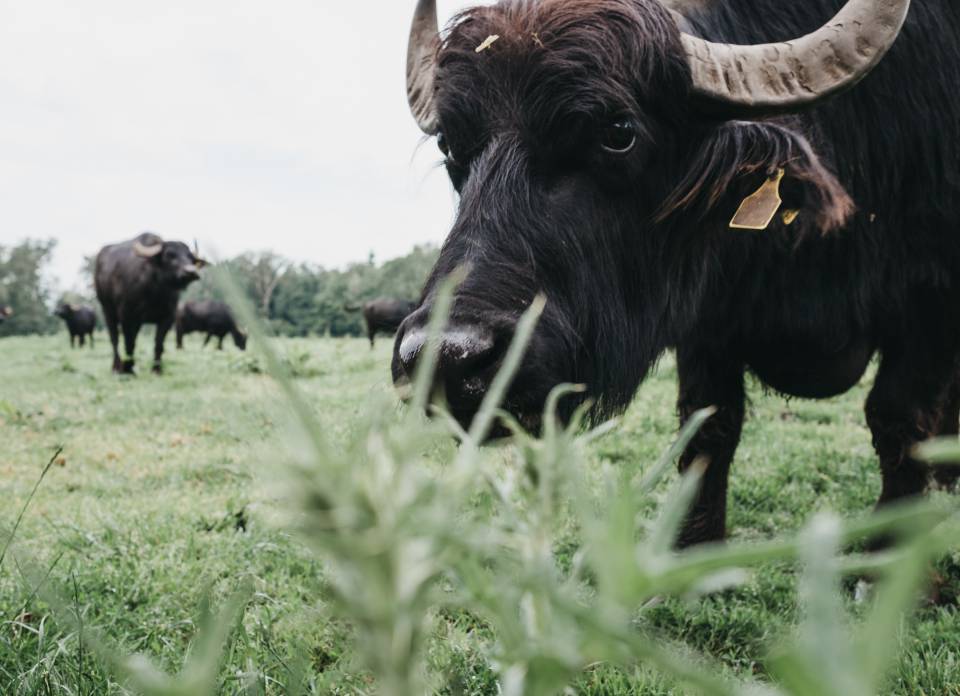 Regionality means cohesion
How would you describe your own cooking style? What is important to you?
My cooking style is "down to earth and creative". In my opinion, creativity should always be paired with a higher portion of specialist knowledge, otherwise it can sometimes get too silly. The training of new talents is also important to me, especially for the continued quality of the kitchens Germany.
What is important to you when training your cooks?
It is very important to me that the 3 years of training are used correctly in all areas of the kitchen. In this way, both sides, trainer and trainee, can see where the respective strengths can best be used and where the real passions lie. It is also important to adapt the training to the year 2021. And not letting the boys and girls peel their potatoes all day long, as was the case in the Middle Ages.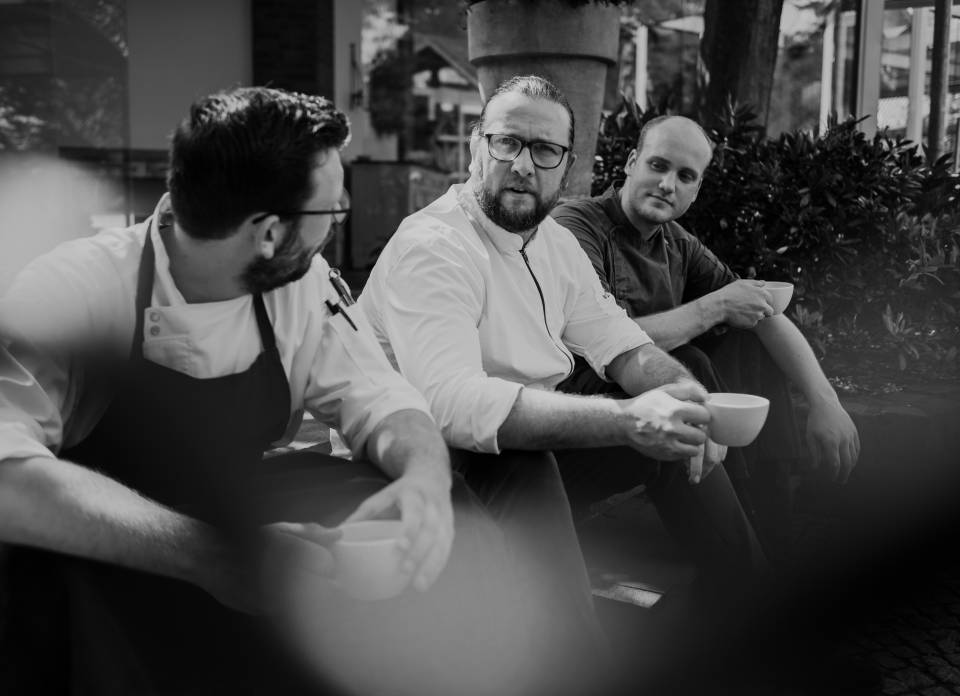 Encouraging true passions
Which culinary trends do you see coming?
I will not chase trends ... because trends also pass again. But I think the issues of sustainability, the environment, regionality and animal welfare will accompany us even more profoundly in the next few years, and that's a good thing. To focus on and appreciate the product. Sounds like a matter of course, but it has to be filled with life a lot more. High-quality products, moderate enjoyment and sustainable shopping are at least my future ambitions.


Overview of previous career
| | |
| --- | --- |
| 1994 – 1997 | Apprenticeship as a cook // Müritz Hotel Klink |
| 1999 – 2002 | Restaurant Am Marstall // 2 Michelin stars |
| 2002 – 2004 | Schloßhotel Lerbach // Restaurant Dieter Müller // 3 Michelin stars |
| 2004 – 2006 | Victorian Düsseldorf // Head Chef |
| 2006 – 2009 | Victorian Düsseldorf // operational manager and kitchen director // 1 Michelin star |
| 2009 – 2013 | Monkeys Plaza GmbH // Managing Director and Kitchen Director // 1 Michelin star |
| 2013 – 2018 | Christian Penzhorn // Restaurant - Hotel - Catering // Managing partner |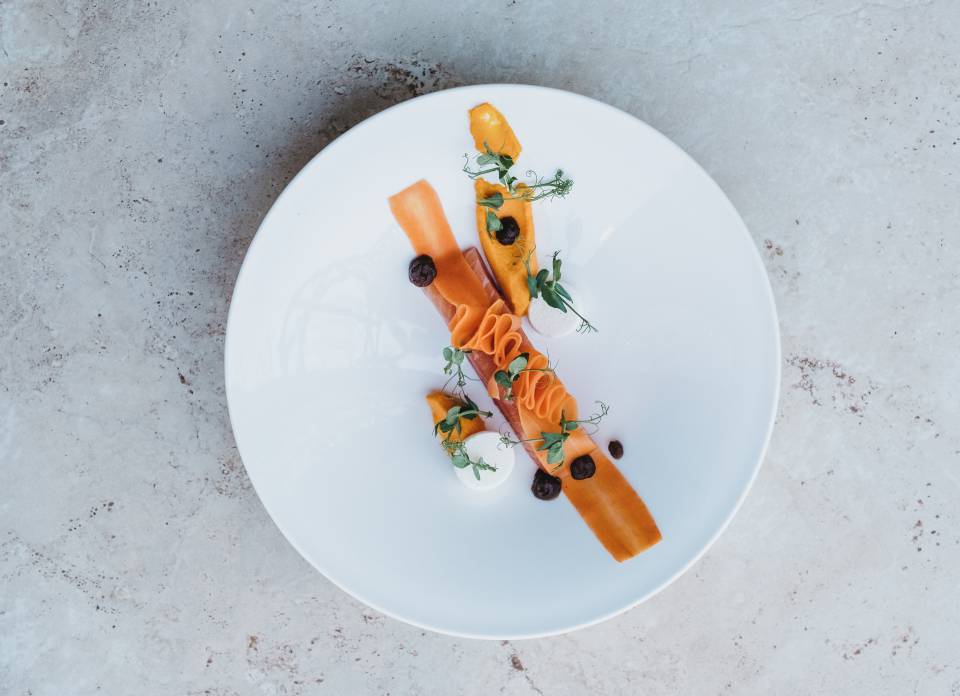 Culinary trends