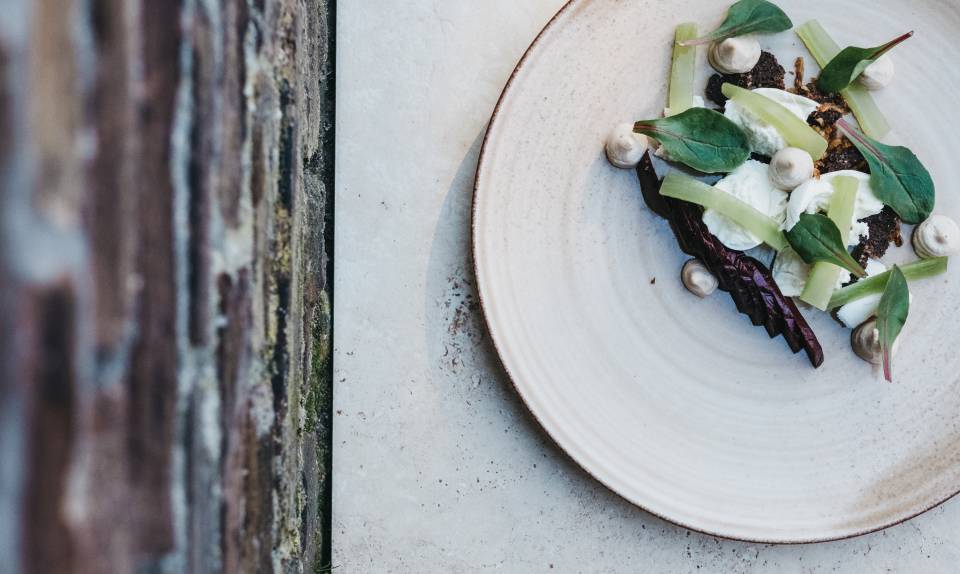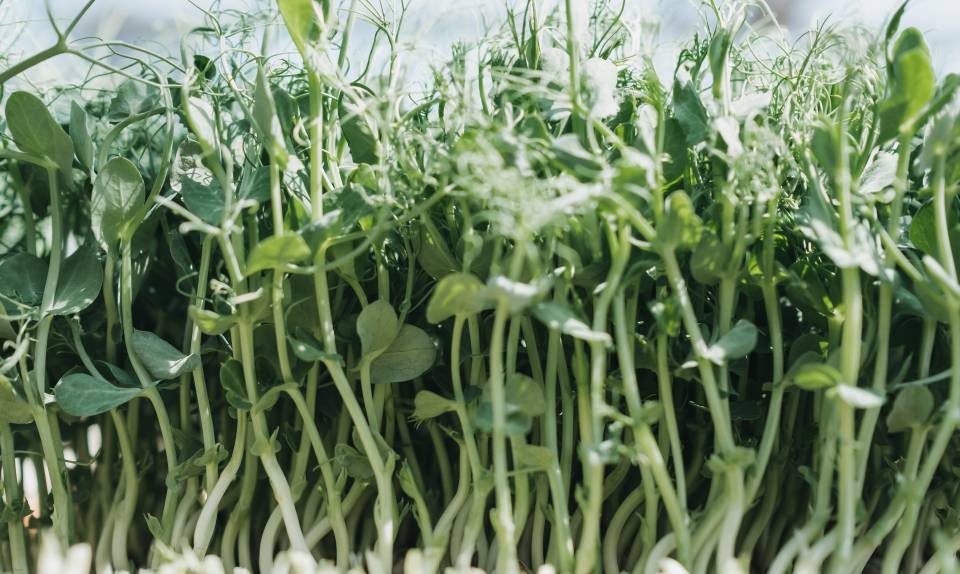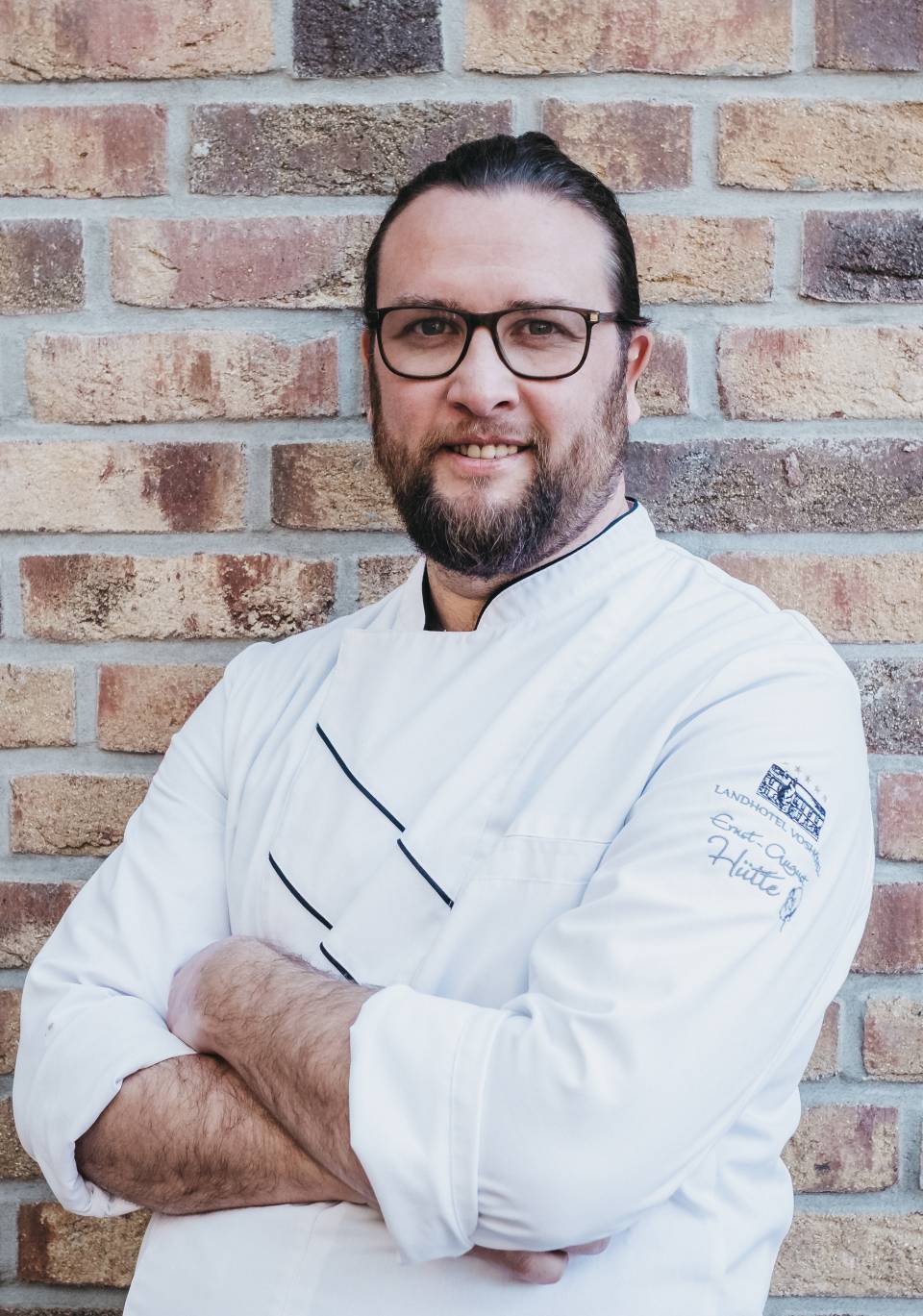 For the love of good food
What defines our kitchen
The kitchen at the Landhotel Voshövel is constantly changing. Our kitchen team around head chef Christian Penzhorn creates new ideas and fresh variations of the beloved down-to-earth classics every day. But one thing always lasts: No compromises when it comes to craftsmanship and freshness - our dishes are created anew every day from the original ingredients. Seasonal variations go hand in hand with the claim of our kitchen team to give preference to local ingredients and to pay attention to their origin - for the welfare of animals and the country. We also value balanced dishes for your well-being during your stay and a lot of variety on our menu. We think: Eating should be an experience - a particularly beautiful one!
Quality and regionality
Our green bank on the Lower Rhine
Everything we do at the Landhotel Voshövel has consequences: the ingredients that we buy for our kitchen directly influence your enjoyment in the restaurant, and every decision we make has an impact on the immediate and distant environment. That is why we deal every day with what we can do better and how we can protect the nature that surrounds us.
We try to get as much as possible from local producers. For us, however, short delivery routes are only in second place. Quality is more important to us: First and foremost, we pay attention to husbandry and cultivation methods. We live maximum transparency so that you can enjoy with a clear conscience.
OUR VALUES
Heart and soul & passion
The art of being a good host
It is our aim that you do not even notice that we read your every wish in your eyes. And we prepare for it long before you get to us. We value a perfect ambience, an extraordinary atmosphere and that our kitchen surprises you again and again with culinary suggestions. The role of the host is constantly changing, only one thing remains the same: You are the focus! That is why our staff will take care of you so that you can lean back and relax and enjoy every single moment. We love to continuously develop and to present the creative ideas of our kitchen team professionally and with joy. The wine list from our sommelier Tobias Kühnen promises quality, sustainable production and diversity. Surprising, unpredictable.